PRO TOR – EIP – RIB PROTECTION KART
Code PROTOR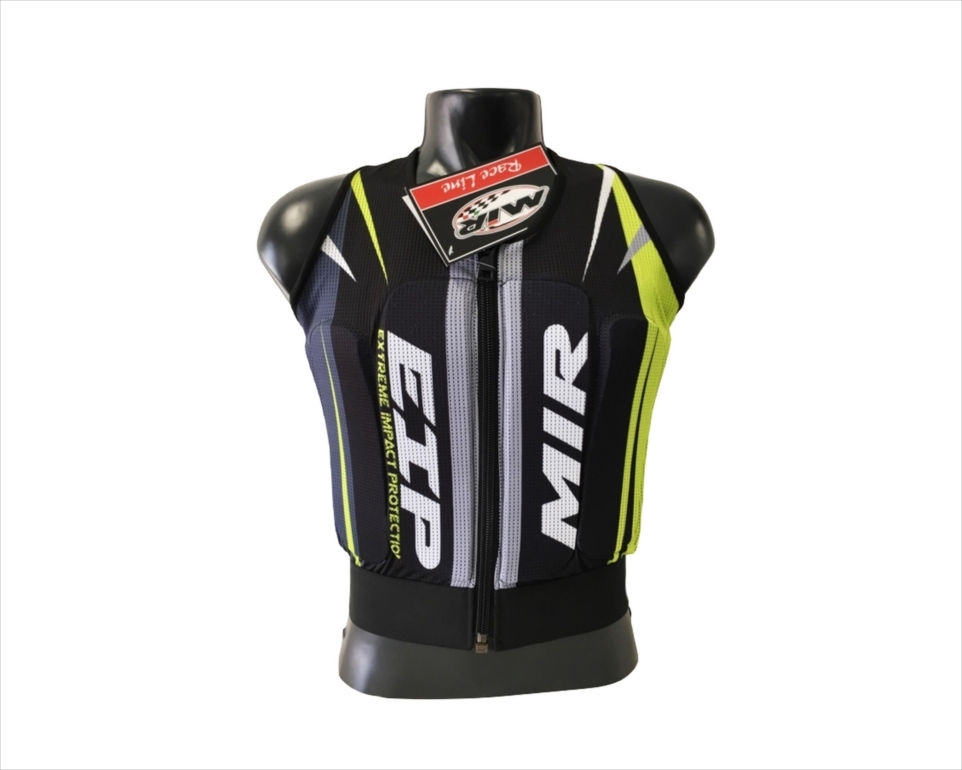 The Tor EIP "absorbs shock up 90%, thanks to 'cushioning Poron Xd.
Soft and comfortable to facilitate pilot performance while driving protecting against impact, thanks to its structure and ULTRA ABSORBENT VIBRATION.
Reinforced on the spine.
Interior fabric sweat.
elastic waistband


Product description
MIR presents the Pro-Tor EIP (Extreme Impact Protection) ie a chest protectors Kart bodice that is not a further refinement of other similar products, but a new security system. In fact, its main feature is the softness, which goes in favor of mobility and comfort of the driver.

However, this does not limit the impact protection: it was adopted cushioning Poron XRD, "office" material but has an 'exceptional ability' absorption, as to be also used in bulletproof vests. This is because it reduces and distributes the barrel for 90% of the energy, without taking away feeling with the bike but rather well by filtering vibrations.
Among other distinctive features compared to certain rigid solutions (which are inconvenient, they ruin the suit and sometimes cause themselves injury in the event of an accident) we also extend protection to front impact against the steering wheel, strengthening the spine, the internal fabric sweat, elastic waistband and light enough, at around 420 grams according to unit sizes.